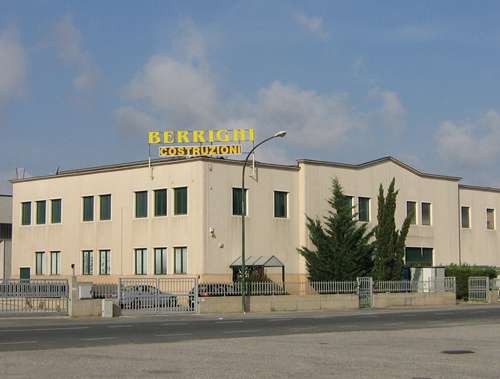 Berrighi Costruzioni, a construction company with its headquarters in Val di Cornia and with more than 50 years of activity in the sector, has been carrying out civil works – e.g. the construction of about 1,600 new housings – and industrial and commercial constructions  – e.g. over 150,000 square metres of warehouses and appurtenances. The company has also over the years built public works for local authorities and for the Ministry of the Interior including primary urbanisation works. It has also dealt with the renovation of prestigious properties subject to protection by the Ministry of Cultural Heritage and the construction and restructuring of banks for primary banking institutions.
An important acquisition (involving others) of a vast and prized area (about 550 ha) located on the Tyrrhenian coast, immediately south of San Vincenzo, is further proof of the company's potential in the real estate development business.
The company is equipped with a plant division that offers the end customer a finished product complete in its entirety.
In addition to a series of holdings in an industrial company and in other companies dealing with the real estate sector, it is also a shareholder in the company "Cave di Campiglia" that provides it with high quality limestone.